With true love no one minds dancing in the rain, Rob & Tanya having fun on their wedding day...
Want to be Confident in your Career and in Love?
Get out of the career or single rut with top confidence tips to attract the life you want

Sign up now & learn favourite tried and tested tips for becoming a magnet to love & a great career...

"I passed my Bar exam with Honours, my boss has since left our firm & with Elizabeth's coaching I'm making the most of the opportunity"
Veronika, Lawyer

"I met someone I really like & who really likes me… I am happier than I have been in years"
Tanya, HR – single 5 yrs, married last summer


Get Your Confidence Tips!
Your contact information is safe and will never be shared, or sold.
Feel like you can't meet the right man?
Want to be in a relationship but nothing's changing?
Ready to meet Mr Right?
Learn secrets of women who are successful with men.

Unhappy in your job?
Or perhaps you need a new challenge?
Want to turbocharge your career?
Keep your career on track with a career MOT

Our Journey Together
Hi - I don't know whether you have been single for a while or whether you have just come out of a relationship. What I do know is that you are hurting, as have many of my clients. And just as many of my clients have found love, so can you.
I am a dating and relationship coach. I work with women who have been focusing on their career and now want personal and romantic success. Whether you're single or attached, I can show you how to find love and build a lasting relationship.

It's a journey I treasure taking with my clients, and so far we have had 11 weddings, 4 engagements, 13 couples living together and 8 babies :-)
Next Workshop: Get Lucky in Love - New Dates Coming Shortly
Do you want to be Lucky in Love?
Would you like to find the love of your life and stay together forever?
Feel like you have been single for longer than you care to admit?
Could there be a guaranteed way to be more lucky in love? YES

Learn dating secrets of women who are lucky and successful with men.

July 30, 2019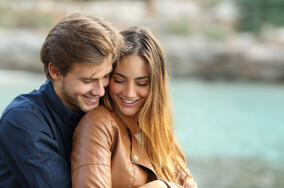 Summer is an amazing time for dating, everyone is in a good mood and ready to go out and enjoy themselves, how can you make the most of the summer and have a great time dating?1 Know what you wantIs it a relationship? Is it a summer romance? Perhaps you broke up from your long term relationship ear...
read more